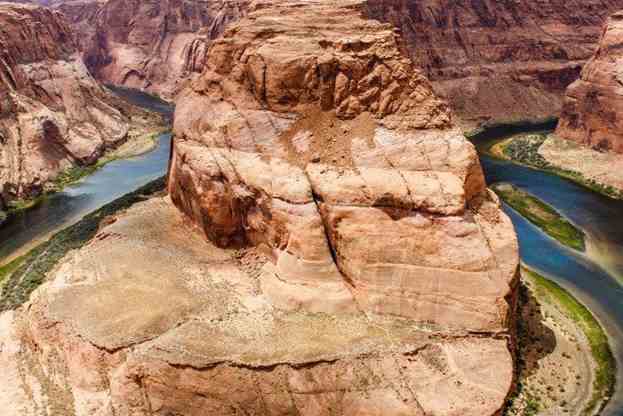 Phoenix Tourist Attractions
When you arrive at Phoenix Sky Harbor International Airport, you are only a 10 minutes' drive from downtown Phoenix. Here you have the opportunity to discover and explore so many different sites and attractions.
Below you will find inspiration to some interesting, fun, and memorable tours you can enjoy together with your travel companion(s).
Phoenix Hot Air Balloon Half-Day Adventure
This tour gives you a unique chance to see Phoenix from above. However, the experience actually starts even before you get in the air. Because you will be asked to help the crew to inflate the hot air balloon, so you can get a real hands-on experience. However, if you do not feel comfortable with this, you are welcome to stand by the side relaxing and maybe take a few pictures as you see the giant balloon coming alive.
Your pilots of the hot air balloon are all FAA-licensed and have large experience with the navigation of the balloon. In that way, you can feel completely safe and just enjoy your tour. The pilots will also be happy to answer any questions you might have during the tour and point out interesting highlights while you are in the air.
Once in the air, you get to enjoy unique views of the Arizona landscape. You will see both the city of Phoenix and the desert that stretches to the distant mountains. You will be in the air for approximately 1 hour.
During the tour, a chase crew will follow the hot air balloon on the ground and meet you at the landing site. Once you are all safely on the ground, a van will take you back to the launch site.
When you return you can enjoy a celebratory toast to cap your memorable adventure. Furthermore, you will also be provided with a flight certificate.
The entire experience is expected to take around 3.5 hours in total.
4-Hour Off-Road H1 Hummer Tour in Tonto National Forest
If you prefer to stay on the ground, but still would like to experience that adrenaline rush you can go on this 4-Hour Off-Road H1 Hummer Tour in Tonto National Forest. On this tour, you get to discover the Tonto National Forest in the heart of the Sonoran Desert.
The tour offers you an opportunity to explore one of the most striking trails in Arizona on an off-road H1 Hummer journey. On the trail, you will go through the heart of the Tonto National Forest and see Arizona's most gorgeous mountain ranges: the 4 Peaks and the Superstition Mountains. Furthermore, you will also get to see breathtaking views of Saguaro Lake. Your guide will provide you with interesting information about the flora and fauna of this beautiful landscape.
During this 4-hour tour, you will be sure to feel the adrenaline rush, as the Hummer climbs 60-degree slopes, traverses 40-degree side slopes, and fords up to 2.5 feet of water. However, this is still a family-friendly excursion that is suitable for all ages.
Grand Canyon Day Tour from Phoenix, Scottsdale & Tempe
One this Grand Canyon day tour from Phoenix you get to experience two iconic Arizona destinations in one day as the tour includes both a visit to the Grand Canyon National Park South Rim and Route 66.
It is a small-group tour with a maximum of 13 guests, and you will be traveling in a comfortable air-conditioned van all day.
You will depart from downtown Phoenix early in the morning. Your first stop along the tour will be Route 66. Here you will have the opportunity to discover the historic highway in the town of Williams, which is the last town passed by I-40.
At this location, your guide will pick up a picnic lunch made fresh that morning before. This can be included for you on your tour for an additional fee. Afterward, you will all be departing to the Grand Canyon.
At the Grand Canyon National Park South Rim, you can enjoy more than 3 hours of beautiful nature. If it is your first time visiting the Grand Canyon be prepared to get surprised - this is truly a breathtaking wonder.
While you are there, make sure to visit the historic El Tovar Lodge and Hopi House in Grand Canyon Village. Furthermore, at the South Rim of the Grand Canyon National Park, you will have a chance to walk the rim, capture an endless number of photographs, and do some shopping. You can also enjoy your lunch and relax in beautiful surroundings.
The entire tour will take approximately 13 hours.
From Phoenix: Sedona Red Rock Adventure
On this tour from Phoenix, you get to visit the amazing Red Rocks of Sedona and the historic mining ghost town of Jerome in Arizona.
If you go on the Sedona Red Rock adventure tour, you will get the opportunity to absorb the wonders of Arizona's Verde Valley. This will be a day filled with unique views and experiences at the red rock monuments of Sedona. Furthermore, you will discover the haunted history of the copper mining boomtown of Jerome, Arizona. During the tour, you can enjoy a Bell Rock Vista photo opportunity, see the Chapel of the Holy Cross, and explore the Tlaquepaque shopping village and art galleries.
The program of the tour is designed in a way, so you get to have a wide variety of sensory experiences with a peaceful easy feeling. Your guide will also take you for a visit to the 1912 Winery in Sedona. If you would like, you can enjoy wine tasting at this location and be fully entertained by your tour guides "Mayberry Blues" in a live mini-concert
The entire tour will take around 10 hours. It is a day full of spectacular scenery and the tour should have something to offer for everyone, including the historian, the naturalist, the shopper, the foodie, the music lover, and the wine connoisseur.
Please be aware that the above is only a small selection of all the interesting things to do in Phoenix. Other main attractions in Phoenix, Arizona include The Musical Instrument Museum, The Desert Botanical Garden, Camelback Mountain, Heard Museum, and South Mountain Park.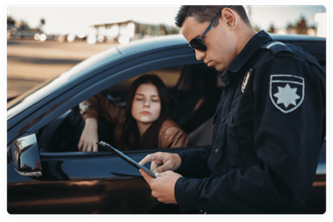 Get Your International Driver's Permit in 2 hours
An IDP is a requirement to drive or rent a car in many foreign countries. It is also a United Nations regulated travel document for your safety and ease of travel. Avoid additional stress whilst on your travels...
ORDER NOW
UNBEATABLE VALUE CAR RENTAL

FREE
Amendments,
FREE
Cancellations,
NO
card fees!

airport_shuttle Need Airport Transfers?
Useful Information about Phoenix Airport